Collection:

Outfits & Clothing Sets - Boys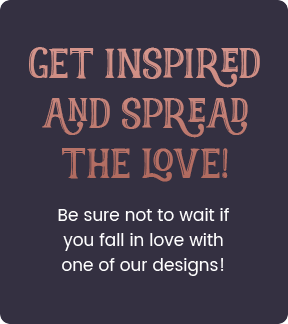 Outfits and sets
Vintage voyage is the trustworthy name that is here to keep the centuries-old stitching and designing techniques alive. We have been sparking up the toddler dress-up game for a decade now. Each of our pieces is meticulously crafted with care and love to keep the spirit of parenthood alive and freshly. Vintage voyage nurtures cloth into toddler clothes with great affection and kindness. 
Visit our website to take a look at some gorgeous Baby Outfits and Sets made with utter love! Let your tiny human feel the comfort & warmth while giving them style and a chic look! Shop with us today! 
Complete Outfits range and Sets for your Baby Boys! 
Are you tired of shopping for shirts and spending hours to match them with appropriate bottoms? Have you spent hours at toddler shopping but haven't found the best? Vintage voyage is here to solve your problem. 
With our baby set and outfit category, we bring you a complete range of tops and bottoms. With our outfits, you will not have to worry about missing a piece of your toddler's clothes. Our lovely clothes are made complete with shirts & bottoms or onesies. For some extra baby love, some outfits come with complimentary bibs.
Don't wait and dress your toddler in amazing outfits without hassle-free shopping. 
Dungarees, Shorts, Jumpers, Rompers, and much more
Whether you want the simple short and shirt dress or puny cute rompers, we have got it! Our massive variety includes all kinds of styles you can dream of dressing up your toddler in. You name it; we have it. 
Dress up your baby boy as a tiny sailor in our sailor-inspired outfit or put him into a royalty-inspired hand-smocked set; there are a variety of available options for you. In addition to that, we have teeny tiny rompers with bibs for your newborns. Your cute little human will surely pull off the most fashionable look by carrying out dresses a little too well. 
Follow the link to take a look at our sailor's outfit. 
Clothes for all Early Ages
We have to admit that our babies grew out of all our favorite clothes way too fast. Vintage voyage realizes the issue and helps you take care of it by offering variety and diversity in sizes.
Our articles are made for three-month-olds and well for three-year-olds. Stick with tiny rompers for the initial years and go for shorts and dungarees as your baby gets old. We make all our articles in at least three variable sizes! Let your toddler grow out of one vintage voyage outfit into another.
Explore all the clothes size you need, and you might need in the future.
We have a long-standing tradition of quality, designs, and traditional wear for toddler fashion. With the belief of not letting the olden stitching methods die, we bring your adorable tiny humans timeless and eternal clothing articles you will love on your toddlers and infants.