Collection:

Hand Smocked - Boys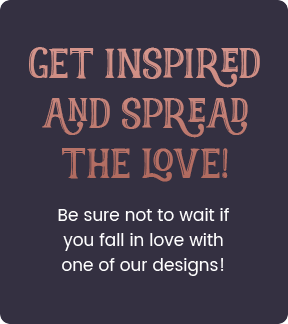 A Fine Collection of Hand Smocked Boys dresses
Vintage Voyage has paved its way in marketing Baby apparel with the hard work and sincerity of the consumers. Continuing this legacy, here is again a great offer of hand-smocked boys' dress that will make us more trustworthy.
We have introduced a variety of fantastic hand-smocked boy dresses as per the demands and needs of the users. 
Children become the only source of contentment and satisfaction for their parents. Parents try their hardest to provide children with the ultimate best, even in dresses. However, the notable thing is that many bad apples in the market tried to bribe parents with high prices, then there are hands more designs. But be fooled no more. Put your trust in Vintage Voyage, and we will never disappoint you.
We Spread Love through our Dresses 
You can get exceptional Hand smocked boys' dresses at a very economical price compared to the other competitors in the market. We focus on spreading love and happiness by giving a royal look to every child. Therefore, we demand your trust and support in this regard. Our products are not only more reliable but also compatible with all the other available options. You must give our Baby Boy Hand Smocked Dresses a chance.
Why do People love Hand-smocked Dresses?
Hand-smocked dresses mainly refer to the embroidery-style stitches mostly done on pleated fabric. Hand-smocking is a time taking process. It can also be done with machines' help, but a keen eye observer can quickly tell the difference between hand-made and mechanical work. Henceforth, those who live a life of their passion and desires don't compromise on trivial things. They try to get the best of everything. The decency of the hand-smocked dress is self-explanatory. Get your dose of hand-smocked dresses for your baby boy right away.
Get the Best Hand Smocked Dresses from the Best Store 
Though there are many products for different age groups, the most commonly used article is Vintage Voyage Nicky, Victor, and George. We have to consider the responses and demands of the customers, so we focus more on these products as they help us getting more satisfactory remarks from the users. 
Children become the only source of joy and happiness for their parents. Parents try to provide every possible facility to their children at any cost, and they even have to go the extra mile in their daily routines. We understand their efforts, so we try our level best to facilitate them in the emotional decisions. You can get these Hand-Smocked dresses at a very economical price and can see a fantastic smile on your champ's face. Nothing can replace the pleasure one feels after making his loved ones feel special. We make these things possible. 
Keep visiting us for getting regular updates on similar products.