Collection:

Pyjama Sets - Girls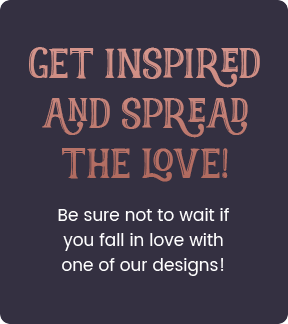 If you are hunting for comfy Pajamas for your baby girl, shop at Vintage Voyage. Pyjamas at Vintage Voyage are next-level comfy because of the genuine cotton. In addition to this, we also undertake the responsibility for fine stitching of the pajamas that makes the slumber of your baby girl uninterrupted. 
Visit our website to find fascinating pyjama sets for your baby girl. 

Multicolore Sleeping Outfits
Are you tired of dull colors? Vintage Voyage provides its customer's pyjamas in vivid contrasts for baby girls. The color combinations of our toddler pj's are eye-catching, and falling for them is irrefutable. Plus, the color scheme in our pyjama sets will make your baby girl look cute. Our night outfits are specifically designed for parents who are in the quest of making their daughters look stylish and cute even during sleep time.
Grab the exclusive pyjama deals at Vintage Voyage to add style to the daughter's life. 
Trendy Night Dress for your Girl
If you are in a quest for a trendy pajama set and fulfill fashion benchmarks, Vintage Voyage is the right place to begin your search with. Vintage Voyage is offering pyjama sets with its top and cuffs incorporated with Broderie Anglaise trim. In addition to the trendy designs, the elastic waist bangs make the nightdress easily adjustable. In short, Vintage Voyage pyjamas are a perfect blend of comfort, convenience, and style.
Treat for Bedtime
Researchers confirm that it is essential for the kids to sleep comfortably because only then would they take the required amount of sleep. Therefore, to help your kid in sleeping comfortably, vintage Voyage provides the best sleeping PJs. The material used in PJs is exceptionally soft and elastic, which ultimately positively impacts your baby girl's bedtime and ability to sleep.
Let your Baby Sleep in a Royal Outfit
PJ's are a vital component of our kid's bedtime routine, and nearly every parent wants their kid to look fantastic and comfy at night as well. Don't worry; vintage Voyage comes in with the perfect child-pleasing colors, designs, and stitching. Trust us. Once your baby girl wears our apparel, you would realize why vintage Voyage claims to be different from other standard brands.
Acts as an Avenger
In winters, if your kid accidentally removes their blanket off while sleeping, there is a high risk of getting cold or flu, but don't worry, vintage voyage royal collection of PJ's will not just let your kids stay warm in the winters but help them to get an uninterrupted good night's sleep.
Quality over Quantity
Scroll down the updated page of the vintage Voyage and find out a cute PJ for your baby girl. We have a wide range of different pajamas, and the quality material is our promise. What are you waiting for? Book your order now!