Collection:

Newborn Girl Romper Suits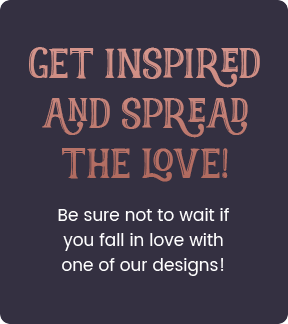 The mind-blowing collection of newborn girl romper suits
First of all, congratulations on welcoming a beautiful angel into your home. We can imagine how happy you guys will be today. To keep this happiness intact now is the time to get amazing comfy rompers for the little princess to keep her happy and comfy all the time.
At Vintage Voyage, we have specifically designed some of the best romper suits for your newborn girl, along with maintaining all the required quality checks. All you need to do is to grab your favorite cup of coffee and scroll your way down. You will indeed find something perfect for your newborn girl.
What kind of Romper Suits are we talking about?
You might think, how do these guys even come up with ideas like this? Well, the credit goes to our expert designers who can't stop innovating the Vintage Voyage collection every single passing day. Here are some of our top picks for your newborn
LESLYE blue floral dungaree and blouse
CASSIA baby girl's playsuit
FLEUR floral cotton shortie
LEONELLA pink hand smocked rompers
RENAISSANCE beige lace shortie
Exciting? Well, we can only imagine your level of excitement after finally seeing something that your little angel will surely love to wear.
Why choose us?
Since its inauguration, we at Vintage Voyage believe that quality is way more important than quantity. That's why our priority is always set to provide you the best of the deals you can get, especially when trying to find the perfect romper suits for your newborn girl. Here at Vintage Voyage, our experts hand-check and ensure that every product we are dispatching is perfect for your little girl no matter what. Probably our best feature so far if you ask us to point out the best thing about the Vintage Voyage.
Baby girl rompers you were looking for!
After receiving countless requests, the vintage voyage has finally updated a unique catalog dedicated to the perfect baby girl romper suits you were looking for all this time. Red roses girls cotton shortie, Briony floral cotton shortie, LEONELLA cream hand smocked rompers, teddy baby girl hand smocked set, and countless others. We have got some of the amazing and most diverse baby romper suits you can get. So, what are you waiting for then!? Go and grab one for your angel now!
Get the best deals for romper suits at Vintage Voyage!
With a heart-warming and customer satisfaction-oriented customer care service, we at Vintage Voyage are all set to make sure that you get the best of products and services for your newborn girl, 24/7.
Moreover, we are extremely strict regarding the quality assurance of our products. So, thinking that we will deliver any kind of unsatisfactory product or service is almost impossible! But still, we are always open to hearing your excellent feedback and suggestions to do better and better. Hurry up! Our catalog is already live.