Collection:

Baby/Toddler Boys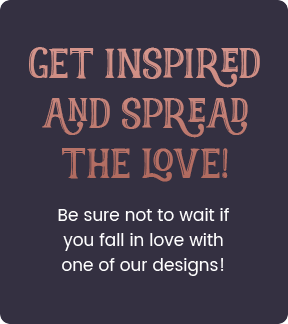 Baby boy clothes that you haven't seen before anywhere
Are you tired of browsing from store to store to find the right fit for your little prince? We understand how frustrating the search can sometimes be, especially when it is your first experience with your kid. But don't worry, that's the reason why Vintage Voyage has taken the initiative of providing you premium quality clothing for toddlers.
We at Vintage Voyage are well aware that toddlers, especially boys, are packed with energy at this age. Ready to explore something new whenever get the chance. But in an outfit that isn't comfy? There's no way you'll be watching your kid playing or taking part in other fun activities with his dad!
To avoid such an outcome and keep your boy comfy all the time, Vintage Voyage has introduced its signature range of baby boy clothing that's honestly is too good to be even true! Our experts have designed some of the most vibrant outfits with extra added comfort to keep your boy smiling all the time.
Amazing, isn't it!? Well, our catalog is finally live! Now is the time to get your favorite designs. We will be more than happy to help you get what you were looking for.
What type of baby boy clothes are we talking about?
The sky is the limit indeed for our creative team, full of enthusiasm and boost. Here at Vintage Voyage, we got some of the most popular and raw new designs that are selling like hotcakes since the day we launched our catalog. Some famous designs of baby boy clothing we offer are,
SUMMER BREEZE baby boys' shorts set
OLIVER boy's luxury linen 2pc buster suit
ANCHOR baby boy shortie & bib set
Chugga train cotton embroidered shortie
GRENADIER knitted shorts and jumper set
Amazing, right!? And the good news is that all our products are finally restocked!
Go and grab your favorite clothing set before it sells out once again.
Why choose Vintage Voyage?
Well, here at Vintage Voyage, we believe in one thing, 'providing you the best products you can get. So, to follow our core principle, our team is working 24/7 throughout the year to make sure that you get the very best of everything you order from us. The very same reason why our expert designers take it so seriously when it comes to clothing for your baby boy. Our experts extensively test all the fabrics and designs before publishing the product on our catalog. Hence, we try to attain quality with style through our products, making us your favorite online clothing store for sure.
Baby Boy Clothing you were looking for!
We at Vintage Voyage are all geared up to set the bar highest enough in terms of quality baby boy clothing. Be assured; we have a dedicated quality insurance team here at Vintage Voyage, all equipped with the best of experts and quality assuring techniques.
SUMMER BREEZE baby boys short set, STEPHEN silk/satin hand smocked buster suit, Aurora baby boy's sailor outfit, and much more top-notch trends. Vintage Voyage is all set to deliver the best of baby clothing you can get your hands on! Make sure to order asap because the outfits are becoming more and more popular among parents across the globe.
Get the best deals for baby boys' clothing at Vintage Voyage.
It's time to finally widen the wardrobe for your little prince with the new and latest trends we offer here at Vintage Voyage. Since the very beginning of our highly enthusiastic team, we are working 24/7 to provide you the best deals possible, especially in terms of baby boy clothing. Our recently updated catalog is full of new and trendy designs, waiting for you to choose your favorite designs.
Moreover, we offer heart-warming customer support. All set to work for your comfort 24/7 in case you have any queries or complaints about us. We would love to hear all the constructive criticism from your side. It will indeed become a power boost to do better in the future. With all that being said, what are you waiting for now!? The Vintage Voyage team is all set to deliver your favorite stuff at your stuff.