Collection:

Hand Smocked - Baby/Toddler Girls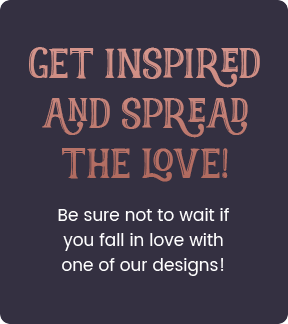 Traditionally, in the UK, smocking has been a traditional dressing technique since the middle ages. It was a time when embroidery wasn't familiar to the general public, except the wealthy families. 
Smocking is the embroidery art of gathering the fabric so it can stretch. The technique was widely used as a replacement for elastic or with the cuffs and collars that need something other than buttons.
Later in the industrialized 20th century, the art of smocking finally became impractical because most people were working in factories, where wearing a wavy or delicate dress like this wasn't a good option. 
Now, after centuries, we think that it's finally time to bring back the traditional British hand-smocked designs, and that's why Vintage-Voyage is all set to launch its hand-smocked designs for toddlers and baby girls—stepping back in time to move forward.
Vibrant Designs for Toddlers 
Keeping the tradition alive, we offer some of the most remarkable smocked designs that are full of colors—just the way your baby girl would prefer.
Felicia pink, Amanda classic, Genevieve silk/satin, Greta blue, and tons of magical Hand smocked designs are offered by Vintage-Voyage to make sure that your little princess enjoys the magical powers of Hand smocked designs.
What makes our dresses so unique?
One thing is obvious, if you're getting a hand-smocked dress from us, then we understand that you're all passionate about making your little princess feel the essence of royalty and grace. The very reason why we design every single dress just the way it was supposed to be done in the golden ages of the British Empire.
Every single one of our dresses is Hand smocked, and Hand embroidered, made from 100% baby cotton or silk, to keep your little princess comfortable all the time. From double ruffle collars to hand-embroidered rose bullions, our expert designers have introduced some of the fabulous hand-smocked designs available in the market today.
Moreover, our dresses come with a machine wash-friendly structure that allows you to maintain the dress just like a new one by simply putting it in the washing machine at 30o C to get optimum result.
Why Choose Us?
We offer a fast and secure shipping service across the UK with safe packaging to make sure you get your desired products intact.
As you can see in our catalog, our designers at Vintage-Voyage some of the brilliant hand-smocked designs to make your little one feel like a princess.
We are a 100% UK-based enterprise that is fully aware of our historical trends and ideas and trying to turn that ancient grace into the reality of the 21st century.
Heart-warming customer care
Being a traditional UK-based brand, we understand how a heart-warming service can impact our client's attitudes towards us. That's why we are here 24/7, all set to answer any query or complaint if, unfortunately, something does not go right with our valued customers.