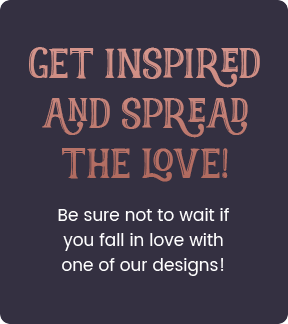 That's right! The buster suits are back in town.
Fan of the early 1900's buster suit era? Well, wait no more because the buster suits are back in business here at the business. We know buster suits mainly were the favorite choice for their energetic young boys instead of the boys themselves. But don't worry, this time it's going to be the opposite.
With a mission of reuniting the old classy clothing trends with the new era, Vintage Voyage has once again revolutionized the way you thought buster suits look. How so? Well, there's the only way to check; let take a look at our fantastic catalog here.
But exactly what's unique with our buster suits?
We are asked this question a lot. And by a lot, we mean a lot! Well, all the credit for this creativity goes to our remarkable designers. These guys are the natural powers running 'Vintage Voyage.' 
Okay, let's take a look at our top picks!
STEPHEN hand smocked silk/satin buster suit

MONTGOMERY hand smocked silk/satin buster suit

NICHOLAS blue & white baby boy buster suit

RODRIGO white and navy luxury buster suit
Amazing! Aren't they? We can't wait to show you our catalog; click here to browse through.
How did Vintage Voyage start?
Well, Vintage Voyage exactly how every great start-up starts. A team with the idea that could change the world. The same thing our founding team has done with Vintage Voyage.
Back in the day, we always had a deep feeling about the old eras' traditional British clothing designs and trends. The grace, the designs, the flexibility, there's no way one can resist herself/himself from these clothes. And that's how Vintage Voyage came into existence with the idea of merging the old with the new British clothing range.
Why choose Vintage Voyage?
Finally, the old-school straightforward question asked by our countless values customers over the year. Well, we got a one-word answer for you, 'Quality.' You name any of our products, any one of them. There's one thing we make 100% sure of. You'll get what you ordered with the level of quality you didn't even know existed before.
ALEX hand smocked silk/satin buster suit, NICKY hand smocked buster suit, WINSTON silk/satin buster outfit, OLIVER boy's luxury linen 2 pcs buster suit, and much more. There's a whole new range of buster suits that your little boy will love. Oh, and one more thing, our flash is live!
Heart-warming customer support
Well, you might be thinking that we only focus on the quality of products. True, but not entirely true. We understand how important it is for you to have someone who can hear your complaints and assist you further if anything goes wrong with the package or delivery.
That's why we have gathered some of the best customer support representatives of the British Islands to make sure that you get the issue sorted out as soon as possible. Don't worry about time; our customer support helpline is live 24/7 for your assistance.