Collection:

Baby Dress - Baby/Toddler Girls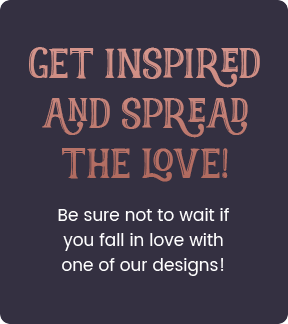 Best outfits to make your baby girl glow
Baby girls are the blessed creations bestowed on parents. Making them look cute and adorable is the thing that most parents prioritize. Dressing them in alluring outfits is the best way that mothers opt to make their baby girls unique.
From daily life use outfits to party wear, mothers are always selective towards the clothing of their baby girls. However, finding a clothing brand that offers a perfect mix of fashion, ultra-modern design, and comfort is not easy.
So, it is on the onus of Vintage Voyage to provide mothers with high-quality, fascinating, and exceptional dresses for baby girls.     
Our priority
Our mission is to incorporate creativity and innovation through the state-of-the-art procedures followed at Vintage Voyage. Our design team strives to deliver the best, breathable, and unique dress that is likely to make your baby girl distinct. Plus, your girl's comfort is also our uttermost priority. In short, we spread happiness and desire the best for your blessed baby girl.
Vintage Voyage offers the best fabric for a baby girl.
The fabric has always been a genuine concern of mothers while selecting outfits for their baby girls. So, we ensure that the incorporated is safe and comfortable. We prefer using a pure fabric that is soft to give your girl cozy feels. Another worth discussing dimension of baby girl clothing at Vintage Voyage is that our clothes will not trap moisture. In brief, the skin of your baby girl will continue to glow wearing our outfits.
It doesn't matter if you are a new parent or a seasoned parent; we know that buying good clothes for your kids is always a difficult task. However, the vintage voyage is the one-stop-shop for your kids, and you will find the best clothes for your girls on the website.
Prices and quality
The prices vary from product to product, but the quality of every product is the same because every product from the vintage voyage goes through several quality checks before it reaches you.
The color and fabric of the garment will stay the same even after repeated washing. However, we never recommend using the dryer on the garments because it can shrink the clothes, and it might not remain perfect for your toddler baby girl. Therefore, we always recommend sun-drying to our clients.
Moreover, the prices are also very attractive, and you can find the best quality clothes in the range of $39 - $65. We also provide sales on different items every month.
Easy Exchange policy
Our clothing is never below your expectations. However, if you still feel that the product we delivered to you did not meet your expectations, we would be more than happy to exchange your purchased product. However, before claiming an exchange, please read our policy to get familiar with our terms and conditions.