Collection:

Hand Smocked - Girls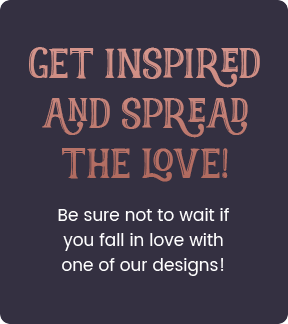 Girl Rompers 
Vintage Voyage has the long-standing tradition of keeping old-school styling ideas alive and in use. We make sure our infant and toddler wear is not some tedious and drab-looking outfits. Kids fill our lives with joy, and we believe their dresses should radiate the same energy.
For your tiny humans, we bring you're the greatest art-inspired, floral collection of toddler outfits. Rompers, Shirts, button-ups, and smock, there is ample variety for you to choose from. 
Visit our website to take a look at our sophisticated collection of outfits for baby girls! 
Dresses for your Angels-Made with love
Vintage Voyage takes you on the journey to a fairyland of breathtaking dresses for toddlers. We make sure your little girl looks like the angel she is in your life. Each of our pieces is crafted with great precision and a lot of love to make sure you get the best dress every time you order at Vintage Voyage. Dress up your ladybug in unique prints and exquisite designs. All our dresses are handmade with a lot of affection. 
Visit vintage voyage to get your hands on designer-made original dresses for your toddlers! 
Blend of smocking, bow ties, and floral prints 
Our girly rompers are in high demand because of their perfect stitching, unique cut, and floral prints. There is a massive variety of dresses that you can choose from. We have hand smocked dress in reds and blues for your tiny little daughter, and we have rompers with design details and fabulous styles. Babies and bow ties go exceptionally well. It is the reason why we use it for the detailing of our girly rompers and dresses.
Visit our website to surf through all the floral prints and designer rompers we have!
Quality, Comfort, and Design: All in one! 
The only thing toddlers care for is comfort, and all we want for them are cute little dresses. Vintage Voyage happens to amalgamate both in its dress to satisfy the needs of both parties. In addition to that, we don't compromise on the quality of our clothes. Each item is crafted from pure cotton. It does not irritate the sensitive skin of your infant and keep them cozy and fluffy. The bonus is that you also get to dress your toddlers in pretty outfits. 
Shop vintage voyage to avail all-in-one dresses for your baby girl! 
Embroidered details and ribbons 
Ribbons and Embroidery is another detail that is very prominent in the dresses by vintage Voyage. We make sure you get the best, sophisticated pieces for your toddlers. The ribbon detail on the dress makes them look prettier and gives the rompers overall girly look. In our floral prints, we have several pieces that use Embroidery as well. We tend to stick to the collars to enhance their shape and cut. 
Shop our ribbon articles at Vintage Voyage.