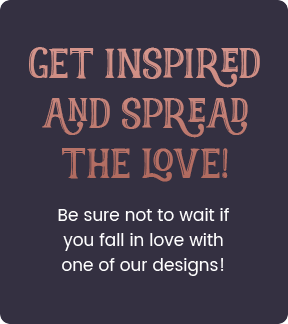 Buy Baby Outfits that you can take on and off in flashes 
Putting on and off wiggling dresses can be agitating for both the baby and the caretaker. So, Vintage Voyage provides outfits that require minimum struggle. In short, baby outfits at Vintage Voyage comes with wide necks or snaps to put the baby's neck at ease. Plus, the loose sleeves also make the baby shirts easily wearable, not the case with tight sleeves.
Shop at Vintage Voyage's website so that putting on and off baby clothes becomes hassle-free.
Purchase the Safest Attire for your Baby Boy
Have you ever thought about safety while buying outfits for your baby boy? If not, you are overlooking one of the most critical aspects of toddler clothing. Vintage Voyage has incorporated flame-retardant fabric in baby boy clothing to make outfits super safe.
Contact us to know more about the exciting features of baby boy clothing we offer.
The Vast Collection of Toddler Clothing
You will be glad to ascertain the wide variety of baby boy dresses at Vintage Voyage. Not just the colorful outfit in vivid color contrasts, our online shop also facilitates customers with variable sizes in baby clothing. You can select any size that fits your baby boy.
Trendy Baby Boy Clothing
Your toddlers need special attention, and it is imperative to provide them with clothes that make them look good and keep them in touch with recent trends. Don't worry; vintage voyage provides a wide range of trendy clothes for your toddlers with high quality, making your baby boy look awesome. What are you waiting for? Select a cute romper or full dress for your baby now!
Cute as a bug's ear Clothing Items
Vintage voyage understands that it is essential for the kids to wear comfortable and cute clothes. Therefore, the fabric used in all the clothing items is exceptionally comfortable and soft. Moreover, they are appropriately sewn to avoid size problems. 
However, if there are still some size problems, we offer an exchange of the article. 
Different Styles for Baby boy 
We offer an immense range of products for multiple age groups of your baby boys. All articles have different styles and look. However, you can choose your desired baby boy clothes according to the season. All sets are comfortable to wear and take off, and the material used in most of the clothes is velvet, jeans, or cotton.
For Vintage voyage, your positive views and comfort are a top priority. To achieve that, we are working day and night to provide parents with the experience than any other online store does not offer. We are providing numerous discounts and the most attractive prices. Moreover, we regularly upgrade our collection so our clients can choose from the most recent designs.Shop with us now.