Collection:

Baby Girl Outfit & Clothing Sets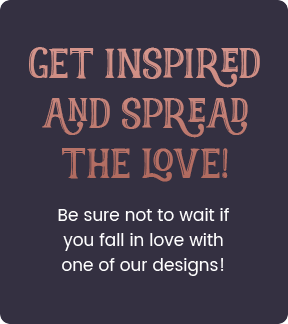 Baby Girl Clothing Sets 
Do you want to dress up your little princess in adorable clothes and make her stand out from the rest of the crowd? Well, then search no more because we here at Vintage Voyage offer a vast collection of high-quality and luxury outfits for your baby girl. Dress up your baby girl with the most beautiful clothes and make her childhood a wonderful memory for her. 
Our Priority: 
Our team of designers profoundly cares about the comfort of our petite angels, and that's why we craft clothes with utmost delicacy and elegance. We prioritize the use of high-quality and delicate fabric with a soft touch that allows our tiny angels and your baby princesses to remain comfortable and cheerful while playing and running around the house energetically. 
Thus, we focus dedicatedly on the fabric quality and other materials that our designers use to craft a piece of a soft luxury outfit offering ultimate comfort and satisfaction. We ensure to deliver the best baby girl clothing sets to you. 
Our Collection: 
Our vast collection of unique and breath-taking designs available in a variety of colors and sizes allow your baby girl to shine brighter than the sun. Our designers here at Vintage Voyage thoughtfully handcraft and hand-smock clothing sets for baby girls close to the traditional British look yet adhere to all the latest fashion trends. Vintage Voyage promises comfort and the delivery of novel styles of clothes to our tiny angels with our intricate hand embroidery and gentle finishing touches. 
We have got remarkably decent and intricate designs to enhance your baby girl's cutesy appearance. Our collection of baby girl clothing sets consists of multiple new and refreshing designs for this season that are gaining considerable popularity, so you better get them for your sweetheart baby girl before they all run out of stock.  
Duchess Rose -Blue & Ivory Silk/Satin Hand-Smocked Set
Poppy- Champagne -Silk/Satin Hand Smocked Dress Set
Vintage Voyage "Natalie" -Silk Hand Smocked Dress Set
Renaissance Beige Lace Shortie @ Headband Set
Vintage-Voyage "Cousine Mia" -Hand-Smocked Shorts Set
Vintage Voyage "Shantelle" -Silk/Satin Hand-Smocked Skirt Set
Vintage Voyage "Leslye" -Blue Floral Dungaree & Blouse 2Pcs Set
I LUV Teddy- Baby Girls Hand-Smocked Set
VINTAGE VOYAGE "Genevieve" -Ivory Silk/Satin Hand Smocked Dress Set
Marbella -White Broderie Anglaise Dress Set
Greta -Blue Hand Smocked Dress & Bonnet
Cupcake Embroidered Baby Dress Set
Adorable "Lolita" -Baby Girls 3 Piece Dress Set
Valencia -Hand Smocked Dungaree & Blouse
SUNNY -Baby Girls Hand-Smocked Set.
JENNY BABY-Hand Smocked Floral Dress Set
Your Feedback Matters to Us: 
We here at Vintage Voyage always prioritize our customers and believe in constantly improving our designs and services by welcoming all constructive criticism which encourages our team to perform even better than before. V&V honors customer's opinions and dedicatedly resolves all queries. Our hard-working team ensures that you provide you full assistance in all matters and stay connected with you throughout the pre-buying and post-buying processes.