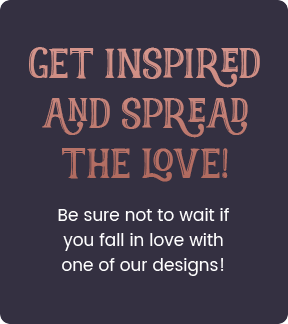 It is evident that you want your kid's wardrobe to be filled with lots of trendy clothes once you are a parent. Girls require more stylish clothing items than boys because it helps them develop an aesthetic taste. Vintage voyage is the best place to shop for your baby girl's clothes, with a wide range of clothes at affordable prices.
Why us?
If you are already raising an infant or a parent-to-be, we understand how valuable your time is. That is why we have developed a website that will provide you with the most comfortable shopping experience because it is created keeping all the things in mind. 
Therefore, if you are searching for baby girl clothes, you are at the right place.
Our trendy designs with ultimate comfort
Baby girls are susceptible and delicate. Therefore, their clothes should be stylish as well as comfortable too—we here at vintage voyage design clothes for the baby girls with exceptional care and elegance. With our extending baby girl clothing collection, you can find the best items for your baby girl that are fashionable, comfortable, and are available in vibrant colors too.
Our trending baby girl clothes:MARIA hand Smocked Ivory Silk/Satin dress – the dress's material is silk that is exceptionally comfortable and looks exceptionally good on your baby girl.
RAFFAELLA PINK COTTON/LACE DRESS – This dress comes in a very reasonable range, and it can easily be washed in the washing machine as the garment's material is cotton.
Vintage voyage Natalie Silk Hand smocked dress set – it is one of the most sold items on the website because the embroidery on it is done with the hand, which gives it an aesthetic look.
Vintage voyage Almeria navy blue hand-smocked dress - This signature vintage voyage frock will definitely suit your baby girl as it comes in navy blue color with perfect embroidery and borders. Another good thing about this dress is that it is on SALE and it is a perfect chance to purchase it now.
Benefits of the vintage voyage
One of the significant benefits of shopping with vintage voyage is that you can shop from us in any season. Here is a short overview of our products according to the season.
Baby girl summer clothing – Summers is considered the favorite season of every girl. Therefore, to make your baby girl feel stylish in the summer season, we have various frocks and cute dresses.
Baby girl winter clothing – Winter is the time when your baby needs warm clothes. Keeping that in mind, we design baby girl clothing items with wool, making them warm and comfortable during the winters.
 Let's shop
We have multiple loyal customers that are happy with our services. We provide all the items in excellent quality and finishing; that is why we are leading sellers in the kid's clothing segment. So what are you waiting for? Shop for your baby girl now. We are sure that you will be more than satisfied with our services.