Collection:

Dresses - Girls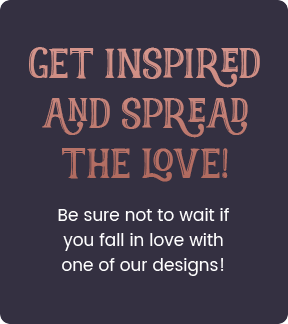 What's better than complete clothing sets for your baby girl?
Well, we understand how hard it can be to find the exact perfect outfit for your baby girl when you have so many great options available. Moreover, choosing separate outfit components can be even more hectic, especially when you have so many different and colorful options to choose from.
To help you out in such a confusing situation, Vintage Voyage has now introduced its complete baby girls outfit sets. Each set comes with multiple dress components perfectly synchronized in terms of color combination and design.
Take a look at our baby girl clothing sets.
From hand-smocked designs to the beautiful rompers, we got you all covered up to get the perfect outfit set for your little girl. Be assured, all of our packages are quality checked before dispatching to maintain the high-quality standards of the Vintage Voyage. What kind of baby girl outfits do we offer? Well, here's a list of our top picks,
Duchess Rose blue and ivory silk/satin smocked set

Vintage Voyage Natalie silk hand smocked set

Marbella white broderie angalise dress set

Cupcake embroidered baby dress set
Found something perfect already? Well, that great news! Just a few clicks and you will get your package delivered to your doorstep asap.
Why choosing clothing sets to be part of our catalog?
Over the years, we have noticed something. When it comes to baby girl clothing, it's almost impossible for a couple to get precisely matching trousers and tops quickly, especially when the couple is also first-time parents.
So, to ease the effort for our valued customers, our customers here at Vintage Voyage have already sorted out the necessary stuff. All you need to do is visit our catalog and choose what's best for you and your baby girl.
What makes us eye-catching?
Well, we believe it's the effort we put into our work as a team. Here at Vintage Voyage, we are a team of some of the most remarkable minds of this industry, working 24/7 as a unit to deliver the best products possible you can get!
Lolita adorable baby girls 3-piece set, SUNNY baby girls' hand-smocked set, JENNY baby hand-smocked floral dress set, and much more. We are all set to deliver the stuff your little angel as well as you're going to love! Place your ord3er here.
Getting the best baby girl outfit sets at Vintage Voyage
With all that being said, now is the time to go through our impressive catalog and choose something you and your little princess will love. Already made your mind, great consciousness we must admit.
Now, all you need to do is to click your way through our checkout page and leave the rest to us! We have a remarkable team of customer care support gurus, all set to resolve any queries raised by you within 48 hours. Isn't this amazing? Well, that's why we are so awesome in all of this!