Collection:

Outfits - Girls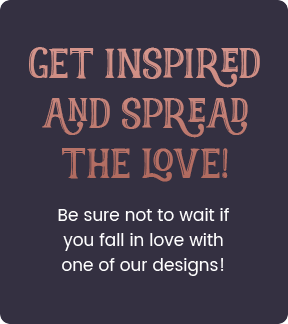 Something magical for your little princess
Have you ever wondered what happened to all that grace and charisma of traditional British dresses of the middle ages? Is there any way I can get a dress for my baby girl that will make her feel like a real-life Disney princess? Well, the answer is finally yes!
Calm down, calm down; we know you can't control the excitement. We can't either. After receiving countless messages to bring forth something special for the baby/toddler girls, Vintage Voyage has introduced just what you were looking for!
Resurrecting the long-lost British clothing treasure, Vintage Voyage has finally introduced the remarkable traditional British designs and trends that will make your little girl feel like a distinguished royalty of a long-lost time. 
Moreover, all of our products are strictly quality checked before dispatch. Why? We understand how it can be to get something perfectly adaptable with the skin of your little one, especially if she is going to walk around these throughout the day.
What exciting stuff have we brought this time?
Maintaining our tradition of surprising you with exciting new designs, Vintage Voyage has yet again brought something exciting this time. Taking you back to the traditional British clothing era of the middle ages, here are some of our top picks that will surely melt your heart,
MARIA hand smocked traditional Ivory dress

WENDY coral pink traditional hand smocked dress

ROSALINDA hand-embroidered romper

FLEUR floral cotton shortie

Adorable LOLITA baby girls 3-piece dress set
Unbelievable, right? We can understand your excitement. That's why our exciting new sales are also live! Keep an eye out; we got some exciting shipping discounts as well. Check out our exciting discounts here!
What makes us unique?
Since our beginning, Vintage Voyage has dedicated all its efforts towards providing quality to our valued customers throughout the British island. So, what exactly is our expertise? A tricky question indeed! Well, based on our countless customer reviews, our unique hand-smocking designs are indeed something that acts as our trademark.
Where we get the idea of hands mocking? Based on historical evidence, the art of hand smocking runs deep in British blood since the middle ages. Our team just had a remarkable idea of merging this ancient clothing technique with the latest baby girl's fashion trends. And the result is all in Infront of you!
Making your baby girl feel like royalty 
Are you fascinated by the magical dresses of princesses and duchess? Well, who isn't? Vintage Voyage gives you a chance to recreate the classic middle age era of the British Empire for your princess once again. With our extensive range of hand-smocked designs for your little one, magic is everywhere in the air.
Renaissance beige lace shortie, Vintage Voyage LESLYE blue floral dungaree & blouse, MARIETTA lace dress & matching headband, the beautiful TESSA midnight blue tulle dress, and much more. It's like a middle age's heaven for baby/toddler girls here!
Moreover, all of our outfits are quality-checked and made from the best fabric possible. So, no need to worry whether your little princess will like it or not; she will fall in love with these outfits.
Vintage Voyage: Providing quality products you were looking for
Let's get back to the very start, the day we received our first order. Back then, we were nothing more than a small start-up with big dreams. It was like Christmas eve for us. Everyone double-checked before finally dispatching the package. Since that day, Vintage Voyage never looks back!
Keeping in mind the effort we all put in packaging that first order, we start our day with the same effort until the end of the day and repeat it back for the years to come. All of this because we never compromised quality just because we could make some extra bucks.
Loved our services or wanted to give your priceless suggestions? Great! This is the kind of stuff we always look forward to reading at the end of the day. Please don't be shy; contact us here. One of our customer care representatives will indeed facilitate in every way possible in your interest. Cheers to another valued customer!