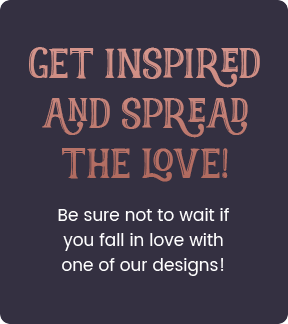 Newborn Boy Romper Suits That'll Take Your Breath Away
We know how much mothers care about their newborns and want the best of everything for them. It's a dream of every mother to shower all of her love on her little one, and to show that love and care, moms pay attention to even the smallest of details. From food to clothes, toys to baby accessories and cot, mothers want all things to be high-quality.We here at Vintage Voyage connect with your parental love deeply and design our clothes for your baby boy by replicating a mother's love and care into the process of bringing our designs to life. Our designers put passion and creativity in their art of designing and handle high-quality fabric with extreme care and delicacy. 
Our Mission: 
We offer the best newborn baby boy romper suits for your little one. Our mission is to create the most comfortable and breathable romper suits that prioritize your child's happiness and comfort while staying relevant to the latest fashion trends. You want your baby boy to be lively and cheerful, and we want the same as our core value is to spread as much happiness and comfort to newborns as possible. 
Handcrafted and Intricate Embroidery: 
Babies are delicate and soft and require utmost attention. Therefore, their clothes should be soft and comfy to the skin—we here at Vintage Voyage handcraft rompers with exceptional care and elegance. With our intricate hand embroidery and hand-smocked clothing pieces, you can find a wide range of romper designs offering fresh, stylish, and vibrant colors with fashionable styles. 
Our Most In-demand Romper Designs: 
Our most in-demand romper designs include: 
"Sezan" –Cream Hand Smocked Baby Boy Shortie
"Victor" –Hand Smocked Buster Suit
"Chugga Train" –Cotton Embroidered Shortie
"Home,sweet home" –Embroidered Romper
"Valencia" –Hand-Smocked Dungaree & Blouse
What to expect from Vintage Voyage? 
Parents can expect high-quality and fashionable clothes from vintage Voyage that are elegant, cute, vintage, and handcrafted. Our collection of adorable romper clothing will make your little one stand out and look super cutesy. With our commitment towards children's comfort, you can anticipate amazing clothes that will fully enhance your child's lovable and cute appearance. 
Vintage Voyage is here for you 24/7:
Vintage Voyage has dedicated itself to building strong and loyal relationships with the customers and takes pride in its customer service for the past 12 years.
Vintage Voyage remarkably prioritizes its customer service and is here to answer all your questions 24/7. We believe in improving our customer experience consistently and try our best to improve and provide solutions to resolve all queries. 
We stand by our values: 
We here at Vintage Voyage stand by our values and conviction of providing the best clothes for your minor children. Our designers instill parental love and care values into the design and handcraft clothes with utmost delicacy. 
You will find the best baby boy romper suits that'll take your breath away here at Vintage Voyage as we care about you and promise to sell only the best designs made of high-quality fabric and materials.