Collection:

Outfits & Sets - Baby/Toddler Boys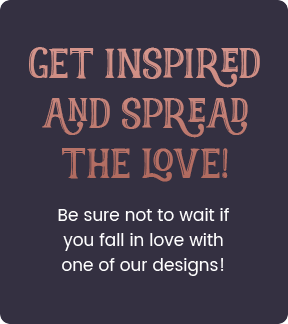 Finally! Baby boy dresses are back in business
Looking for a place with all the perfect dresses for your little prince? Well, look no more as Vintage Voyage is back in town with an all-new updated catalog full of baby boy dresses you wouldn't believe even existed.
Since its beginning, Vintage Voyage has been trying to blend the traditional UK clothing designs of the middle ages, especially hand-smocking with the modern trends and fabrics available, mainly when our clothing is dedicated to baby boys and toddlers who can't; consider stopping their crazy adventures throughout the day!
Here at Vintage Voyage, we understand how important it is for your little prince to feel comfy throughout the day. Children of this are highly enthusiastic, all-time ready to explore the world whenever they get a chance.
So, to keep the explorer spirit alive, we have gathered some of the best baby boy clothing you can find at such a remarkable price range. Sounds too good to be true? Our catalog is live now! Time to look yourself.
What Dresses Are we Talking about?
Well, you might be thinking, what kind of dresses these guys even have? We hope they aren't another group of irrelevant people who don't even know how to operate an e-commerce store. Well, trust us, this is the least you need to worry about. 
First, take a look at some of our remarkable baby boy/toddler dressers available at Vintage Voyage,
STEPHEN silk/satin Hand-smocked buster suit
PERRY Toddler's Boy cotton jersey-pajama set
Red Bus Pima cotton romper and bib set
NICHOLAS blue & white baby boys buster suit
Vintage Voyage NICKY hand-smocked buster suit
Amazing, right? This is just a glimpse of our diverse and exciting range of baby boy suits. Want to find out more? Here's our catalog.
Why we stepped into this business?
Well, starting from the very start, most of our founding committee was just like ordinary dissatisfied customers like yourself. We noticed the growing distress among people regarding online shopping, especially when discussing baby/toddler clothing. That was the time when we finally decided to step into the game.
Since our inauguration, we have dedicated all of our efforts towards providing you one of the best and trendy outfit range you can get for your baby boy. You can go through countless websites, visit multiple stores in your area. But Vintage Voyage is still the epitome of clothing fashion online, especially in the UK.
What makes us Unique?
From time to time, we receive a long list of reviews and suggestions that we get from our valued customers by conducting multiple surveys and polls. For the past few weeks, there was one thing that keeps reoccurring in these reviews, when will your baby boy outfits be going to restock!? Well, we have an answer now; they're restocked and upgraded now!
GRENADIER knitted shorts and jumper set, The guard's linen dungaree shorts and shirt set, Aurora baby boys sailor outfit, ANCHOR baby boy shortie and bib set, and much more. We have introduced some of the latest baby boy outfit trends and designs blending perfectly with the traditional UK middle age clothing styles. No way that's possible? Well, we get this remark a lot, but only one way to confirm our claim, see it yourself!
Services so lovely you'll praise twice!
Well, here at Vintage Voyage, quality is paramount. No matter what kind of products you get from us, there's one thing you need not worry about—the quality of the product. Moreover, here at Vintage Voyage, we believe that heart-warming customer support is essential to maintaining the products' quality. That's why we have a remarkable team of customer care staff, ready to help you out 24/7 in case of any human error from our side.
Thinking about suggesting some new and wild ideas for the Vintage Voyage, we will be delighted to hear the exciting new additions you want us to introduce with our next log. Feel free to contact us here! and the advice of the day for you, seeing is believing. Make sure to check our products; you will indeed find something close to your heart.