Collection:

Baby/Toddler Girls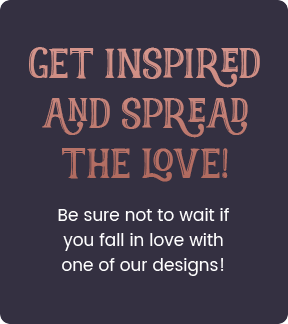 Dresses for your baby girl she will love
Still haven't found a magical dress for your little princess even after going from one store to another? We know how challenging the quest can be, especially for first-time parents. But don't worry, that's why Vintage Voyage has taken the initiative of providing the best baby girl clothing in terms of both quality of the fabric and latest designs.
Here at Vintage Voyage, we are fully aware that how hard it can be to get a proper dress for your little girl makes her feel comfy all time. To keep the Disney princess smile intact of your little girl at all times, Vintage Voyage has finally introduced our baby girl clothing range after countless requests over the past years.
Our remarkable team has handpicked some of the best designs and trends that we think you and your little girl will love! Moreover, all our products are quality checked before dispatch to make sure you get exactly what you ordered. Too good to be true, right? Head towards our baby girl section and find the deal you were constantly searching for, for such a long time. Now! Will be the best choice.
Baby Girl Clothing we are offering!
How do we bring exciting new designs for you? Well, all the credit goes to our expert designers fill with creative juices one can only dream about having. The very same reason why our products are so massively popular among parents worldwide. Here's a shortlist of our best picks for your baby girl,
Poppy champagne silk/satin hand smocked dress

RAFFAELLA cotton dress

Renaissance beige lace shortie headband set

Girls knee length comfy socks

SHANTELLE silk/satin hand-smocked skirt set.
Amazing, right!? Now you can understand the hype behind the dramatically increasing demand for the Vintage Voyage baby girl clothing range. Time to grab yours now!
What makes Vintage Voyage unique?
Here at Vintage Voyage, our experts believe in maintaining the traditional UK clothing designs that lay the foundation of our island nation. That's why Vintage Voyage is working towards creating a collaboration between traditional UK clothing designs and modern-day trends. This same effort makes us unique from the rest of the clothing brands globally, especially when you talk about clothing for your baby girl. Moreover, we have one of the strictest quality assurance guidelines that are carefully formulated by our top-notch experts, universal for each of our products that is going to be delivered at your doorstep. We indeed take quality assurance too seriously, we guess.

Dresses for your Baby girl that will melt your heart!
Here at Vintage Voyage, we strive to make our services better and better than the previous day because we believe that a day well spent is a day improved. That's why our customers have been so generous with their kind and generous comments and reviews since the day we began.
LEONELLA pink hand-smocked rompers, CASSIA baby girls cotton playsuit, VALENCIA hand-smocked dungaree and blouse, LESLYE blue floral dungaree and blouse, and much more. We are just full of trends and designs you haven't seen anywhere else. Also, all of our dresses are hand-smocked, adding that traditional UK smocking design to modern-day baby girl clothing.
Get the Best Deals for Baby Girl clothing at Vintage Voyage!
Amazing catalog, right!? We love to strive every day and provide you the best of our products that you can't simply get from somewhere with the same quality and dedication. This is what makes Vintage Voyage one of its kind across the globe.
Talking about customer care support, we have one of the best customer care support teams, dispatched at your service 24/7, ensuring that you and your baby girl are all happy and comfy after getting the package from us. Moreover, we will love to hear from you if you have any suggestions, comments, or complaints regarding our efforts and products. It's the fuel that keeps us going!
Pretty impressed? Well, there can't be an any better time than today to get the desired clothing you were looking for your little princess. Just a few clicks, and leave the rest to us!