Collection:

Outfits & Clothing Sets - Girls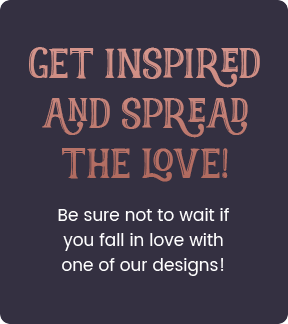 Tired of going through countless stores looking for the perfect romper suits for your perfect? Here at Vintage Voyage, we got just the perfect stuff for you.Traditionally, rompers were back in action in the early 1900s. You know, during the golden Victorian era. Passing through various ups and downs throughout the ages, rompers have been massively successful in kid's fashion. Keeping all this stuff in mind, Vintage Voyage has something exciting for you which will surely take you back to the golden Victorian era of the British empire.
What kind of baby girl rompers are we talking about?
You may be thinking, what kind of rompers does Vintage Voyage offer? Well, the sky is the limit for our creative experts. On a side note, these guys are full of creative juices of all sorts! Here's a short glimpse of what we offer
ROSALINDA hand-embroidered romper

Red roses girl's shortie

CASSIA baby girl cotton playsuit

I LUV TEDDY baby girl hand smocked rompers ser

LEONELLA cream hand smocked rompers
But what about quality? No need to worry; getting a romper from Vintage Voyage means one thing, 'Quality.'
Why choosing girl outfits as a star product?
Well, the reason is pretty simple yet fascinating. In the UK, rompers are a symbolic representation of the golden age era of the UK. The carefree old days of the early 1900s, the grace of Queen Victoria, the bloom of the British economy. This one particular dress holds the memory of an era long forgotten.
Similarly, Vintage Voyage understands how carefree and beautiful the days of childhood are. That's why introducing rompers for baby girls is a symbolic gesture about how much we care about maintaining the carefree adventures of your little princess every single day to come.
What makes us unique?
As discussed before, quality is what defines Vintage Voyage best. Over the years, Vintage Voyage has revolutionized the clothing market as you knew it. The blend of traditional British attire and modern trends is something everyone loves! Especially the fact that we are focusing on baby/toddler clothing as well.
FLEUR floral cotton shortie, BRIONY floral cotton shortie, floral dungarees, and blouses. There's just a whole new world of rompers out here for your little angel. Exciting, isn't it? You can check our catalog for baby/toddler rompers here! Hopefully, you'll find something suitable for your little Disney princess.
Get the best deals here at Vintage Voyage!
At Vintage Voyage, our team is well aware that customer-friendly customer support is a must. According to verified surveys conducted throughout the globe, most people ordering online find the customer care staff extremely unprofessional or even rude. But not with us.
We have handpicked every customer care representative with full-on training to help you get your problem solved as soon as possible with as much ease & comfort as possible. 
Ready to order your favorite baby girl rompers from us? Great! Here's our catalog, time to drive right in.